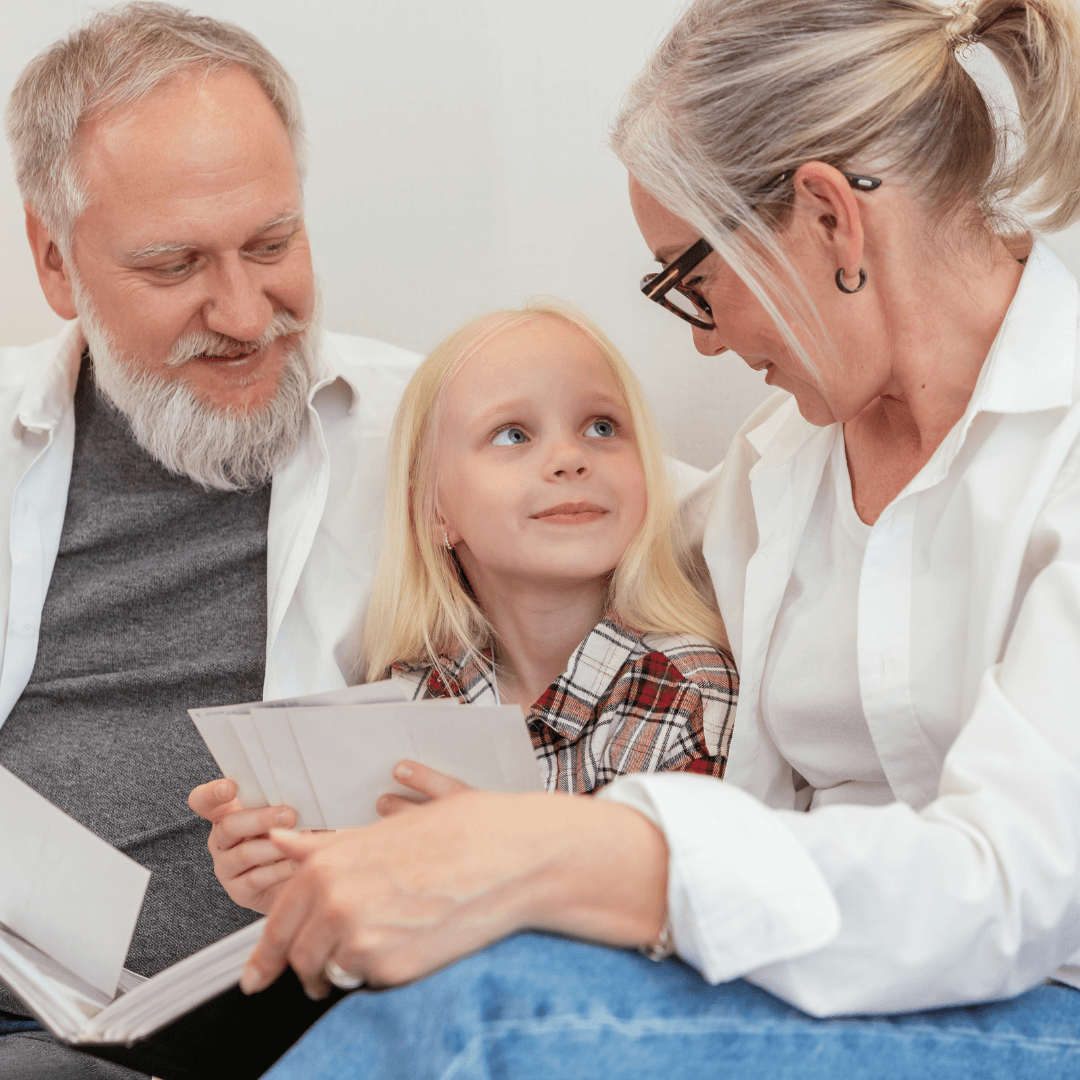 The holidays are a time of year that most people associate with family. This is partly because the spirit of the season prompts us to want to be with the people we feel most connected to. And that desire to be connected may even extend to close or lifelong friends, in addition to family members. We are able to feel that way because family can be more than blood. Family is a group of people who are united by one very special thing: the stories they've created together.
Stories have played a huge role in society since the beginning of time. They've gone from being written in scrolls to filmed by our phones. But, no matter what form a story takes, they have always had the power to make a lasting impact.
You can use this holiday season to make an impact on your family by exploring the benefits of sharing your stories with the people you love. Here are some other benefits that storytelling offers:
Storytelling can help your grandkids and younger generations overcome conflict—"Over The River Life," a company that inspires and aids grandparents in connecting with their grandchildren, states there is a difference between the stories children read and the ones they are told by their family. The difference is that "the stories they hear from their family help them to understand their own world, who they are, where they come from and where they might want to go." By sharing these kinds of stories with your grandkids, it will give them a better knowledge of their family history and the challenges both faced and overcome. When your grandchild is presented with their own challenges, they will be able to use your stories as a guide and be more successful as a result.
Storytelling preserves family history—By telling stories you are helping to create a rich heritage that will be passed down far beyond your lifetime. You are blessing future generations with memories they weren't able to be a part of but can now experience. Most importantly, by telling stories, you keep the meaning of family alive.
Storytelling can trigger your memory—Researchers have discovered a link between storytelling and improved memory recall, emotional intelligence, and communication skills. Not only does telling stories benefit your grandkids and family history, but it can improve your own quality of life.
At Cogir Senior Living, we encourage our members to tell their stories and we love hearing them ourselves. We encourage our residents and their families to take advantage of the time they spend together this holiday season to share those important and meaningful memories.
Sources: https://www.npr.org/sections/health-shots/2020/04/11/815573198/how-stories-connect-and-pers uade-us-unleashing-the-brain-power-of-narrative