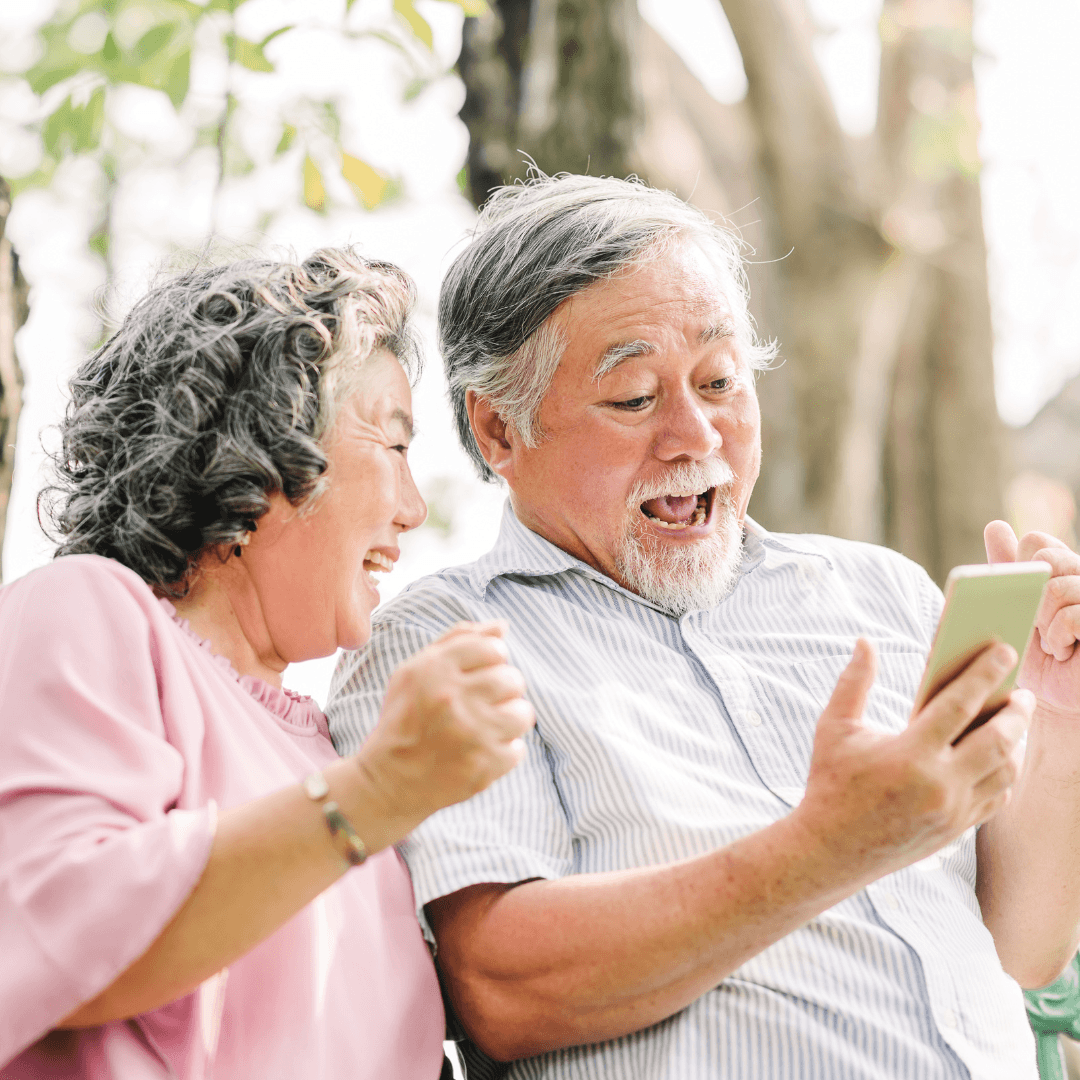 There's a persistent stereotype that older adults are resistant to using or learning new technology.
Well, if it were true at one time, it's certainly not true anymore. A recent survey of older adults concluded that today's seniors are able to navigate smart devices, streaming apps and gaming systems just as well as younger generations. Out of the 1,203 older adults surveyed, 96% said they would describe themselves as at least somewhat tech-savvy.
This is great news because technology can actually be good for our health as we age!
How? Author Usman Raza writing for Thrive Global explains, "Scientifically speaking, when senior people use a tech device, it causes them to use their senses more accurately. The use of hand-held devices promotes hand-eye coordination and allows the brain to function as a muscle. It also promotes the brain to use new neural connections or reuse existing ones, thus further keeping the brain active and sharp."
Here are some further benefits technology offers older adults specifically:
Technology challenges our brains with new skills — Research indicates that brain cells continue to grow into our 80s and 90s. It's imperative to take advantage of that growth by learning new skills. Digital technology is always offering new opportunities to do just that. There is essentially no skill that can't be learned using internet resources. Want to learn a language? Want to learn to sew? Want to learn to woodwork? YouTube alone will give you access to hosts of experts willing to share their knowledge for free.
Apps designed to work our brains and bodies are a great resource! — Puzzles, word games, fitness-tracking, and even medication reminders. There are hosts of apps designed to help keep you healthy and from head to toe.
Connect face-to-face across the miles — Human connection is necessary for health and happiness. Modern technology not only delivers the sweet sound of our loved one's voices but the chance to see their smiling faces at the same time. And although the data is still emerging, it makes sense that technology that allows us to connect as friends and family impacts depression and isolation in older adults.
At Cogir Senior Living, we love to have confirmed what we already observe in our thriving, active communities. Older adults should never be underestimated in their willingness or ability to learn, grow, and flourish in new environments or in new situations. Come see for yourself by visiting and taking a tour of your nearest Cogir Senior Living Community. Events and activities are scheduled throughout the month as well, come check us out!
Sources:
Betteraging.com
Amica Survey
Thrive Global