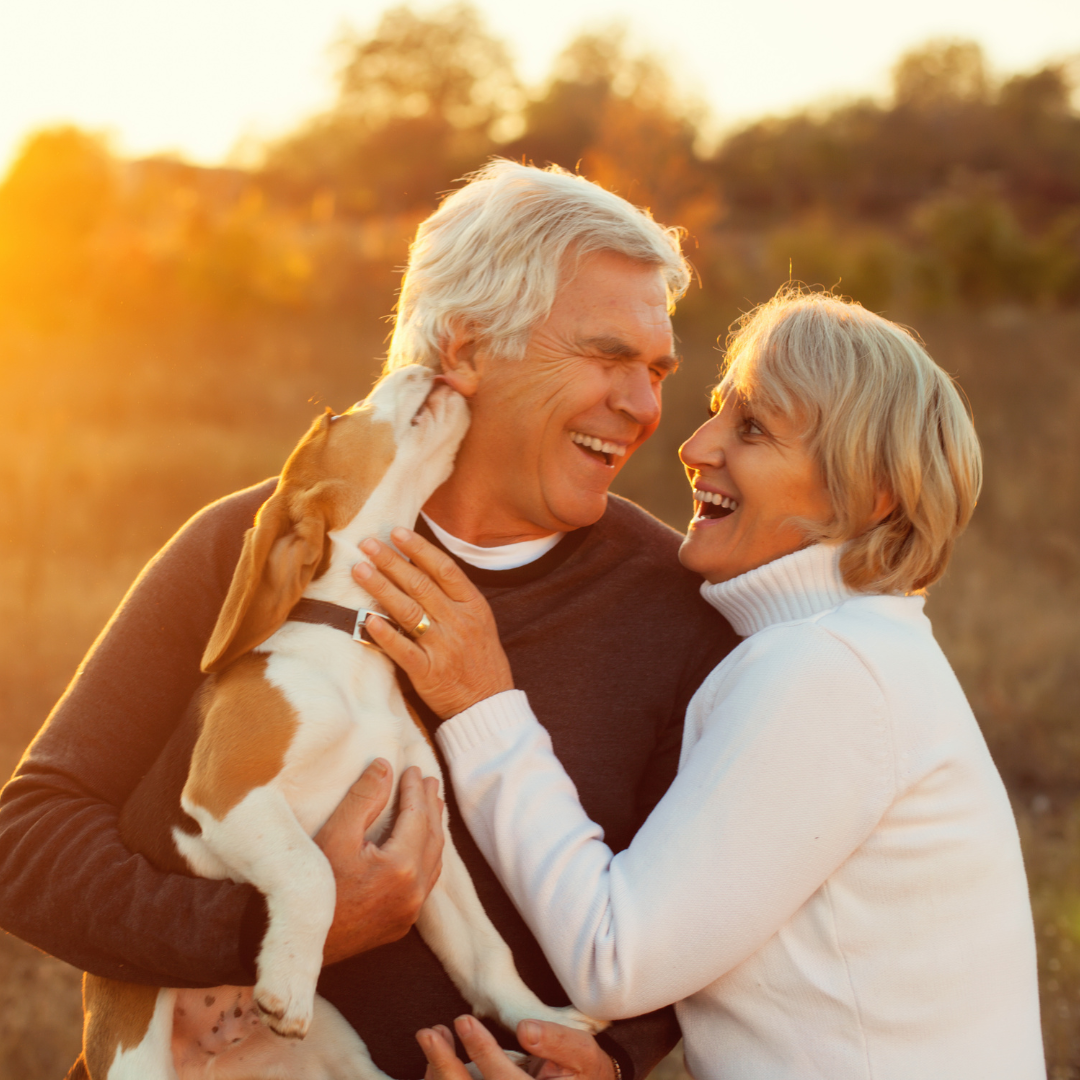 Cogir Senior Living prides itself on our pet-friendly communities. Pets bring joy and so much fun to our lives. And the benefits of pet ownership don't stop there.
Here are just some of the ways pet ownership impacts senior living for the better.
● Routine and responsibility
The senior years bring lots of changes, including a slowdown to a career or personal responsibilities. This is appropriate as our bodies age, but it turns out routine and responsibilities are good for the human brain. Pets can bring structure to a day, for example with their need for regular meal times and their gentle nudge out the door for a daily walk. A sense of purpose is an important part of the human experience. Our pets need us, and it's great to know there are mutual benefits to this special relationship.
● A sense of calm
Our physical connection to our pet goes beyond the smile their wagging tails bring to our faces. Marwan Sabbagh, MD, Director of Cleveland Clinic's Lou Ruvo Center for Brain Health found that "simply petting an animal can decrease the level of the stress hormone cortisol and boost release of the neurotransmitter serotonin, resulting in lowered blood pressure and heart rate and, possibly, in elevated mood." Now that's a powerful snuggle session!
● New friends
Our furry best friend is great at making brand new friends. There's something about having a pet that opens up conversation among people. Social connection is important in our senior years as we might find it easier sometimes to retreat to the comfort of our personal spaces. Loneliness can take a toll, and friends are essential to our health and development through every stage of life including our senior years. Getting out with our pets can make striking up conversations easier. You might even call them the "ultimate ice breakers."
You can schedule a tour of your local Cogir Senior Living community at any time and see our pet-friendly campuses for yourself. Whether a beloved family pet is coming with you, or you plan to adopt a pet when you arrive, we are excited to get to know you both!
Sources:
https://money.usnews.com/money/retirement/slideshows/10-reasons-older-people-need-pets
https://health.clevelandclinic.org/why-having-a-pet-of-any-kind-may-boost-your-mood-and-keep- your-brain-healthy/