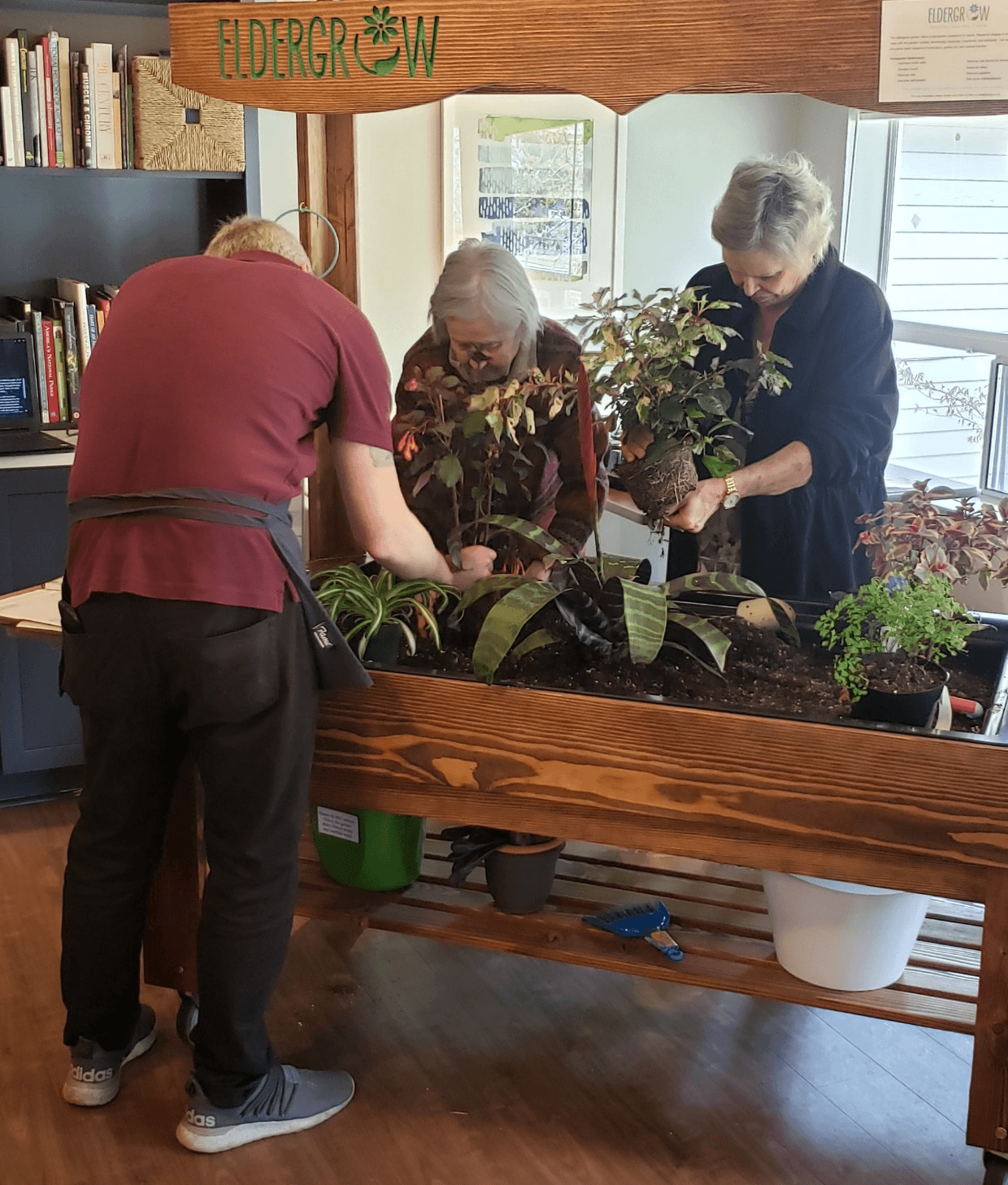 Cogir Senior Living is excited to announce a partnership with Eldergrow, a Seattle-based company that brings nature indoors to elders through therapeutic gardening programs. The partnership launched this month where residents designed and planted their new indoor sensory garden.
Eldergrow describes their original Therapeutic Horticulture Program as a full-service initiative with a host of beneficial features including the following:
​​​​—Onsite Educators who teach evidence-based, therapeutic horticulture classes twice a month
—D-I-Y Culinary Herb Gardens that focus on the culinary aspect of gardening
—Fresh herbs delivered monthly to communities along with around-the-world recipes and activities to engage residents as part of the 'Herb-of-the-Month' program
Eldergrow CEO and Founder Orla Concannon says, "We are thrilled to grow in this partnership with Cogir. Any company willing to go above and beyond by innovating for their residents is a company with whom we want to grow. Cogir's team truly works towards the best and provides the most innovative wellness programs for their residents."
Equally excited about the partnership, Cogir CEO David Eskenazy expressed, "We are proud to bring nature indoors to our residents with Eldergrow. We are dedicated to 'walking the talk' with passion, and partnering with Eldergrow shows how we uniquely care for our residents in a time when senior living requires innovation."
A University of Washington study showed that horticultural therapy reduces depression, improves self-esteem, improves balance, coordination, and endurance, and can lower the risk factors for dementia.
Cogir Senior Living looks forward to enjoying, along with our residents, the benefits and the beauty to be derived from these unique programs.