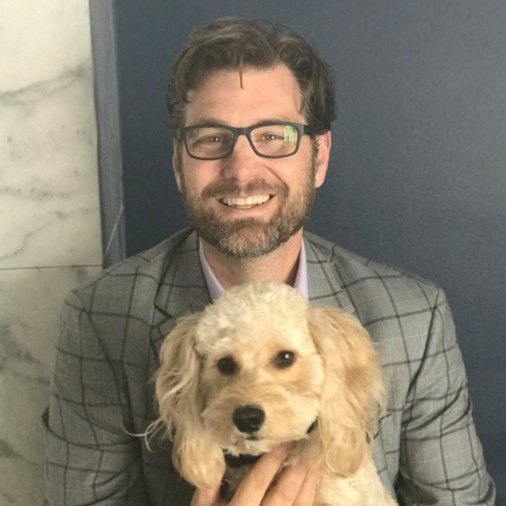 Currently serving as Senior Regional Director of Operations at COGIR Management USA, Patrick Mazzuca's experience in hospitality and senior living goes back decades. However, to get to the heart of this story you might have to go back generations.
Tended to by his affectionate Nana while his parents ran their family business, young Patrick could not have foreseen how intergenerational care would be as much a part of his future as it was his past. The thoughtful care he was given would come to mind when he was invited by a colleague to consider a career in senior living.
In senior living and care, Patrick was happy to find a field that brought together his passion, worldview, and career. But that doesn't mean the early days didn't hold a little doubt. Rotational training turned out to be the proving ground that Patrick needed to ultimately see that this was, indeed, more than a career. It was his calling.
One-on-one care, which can include helping residents to perform daily hygiene routines, among other tasks, requires the highest level of trust and vulnerability between a resident and a caretaker. Patrick's first assignment was in memory care working with a fiercely independent-minded resident who had lived an accomplished and fruitful life. In addition to that spirit of independence, he was quite, shall we say, particular about his care.
Patrick's affable and open nature likely lent well to the moment. When many might resist a demanding patient, Patrick's approach was to honor who his resident really "was" — a particular and independent person. From that moment forward, the level of trust granted to Patrick by the resident sold him on the field of work. Working with seniors was an honor. And if this senior had had his way, Patrick never would have rotated out of his community or his care.
Working in senior care, in Patrick's words, is a responsibility and an honor. The questions that drive his work at Cogir Senior Living include:
* How are we maximizing the social, physical and even spiritual aspects of our residents' lives?
* If we are creating moments that may be our residents' last, have we done so with honor and empathy?
* Have we evaluated our choices against the Cogir Mission Statement? That bold statement reads: "Think and live to serve the human with all the empathy that sets us apart."
Cogir Senior Living is proud to have Patrick Mazzuca as part of our team. He exemplifies our mission statement in all he does for the wonderful seniors we serve.