How Cogir Senior Living Communities are Staying Safe During COVID-19
Cogir of Senior Living takes the safety of our residents and staff very seriously. When the news of COVID-19 broke in early March, we took unprecedented measures to keep our residents and staff safe and healthy.
We continue to implement and adapt our precautions as recommended by the CDC and other Health organizations. All Cogir Senior Living communities follow the protocol below:
If a community has three or more positive COVID-19 cases, the dining room closes and meals are safely delivered to resident apartments
Temperatures are taken daily for early detection of signs and symptoms of COVID-19 of our staff and residents
Communities limit the number of people coming in and out of buildings and require people to be screened, have temperatures taken and health assessed
As of December 21, we continue to follow the latest CDC guidelines and build community activities either by sheltering in place or in large spaces socially-distanced
When necessary, usage of gloves masks and eyewear are worn to prevent any transmission of the virus
Communities continue to educate residents and staff on hygiene, covering coughs, sneezes, santizing surfaces throughout the day, using good common sense to limit any possibility of spreading COVID-19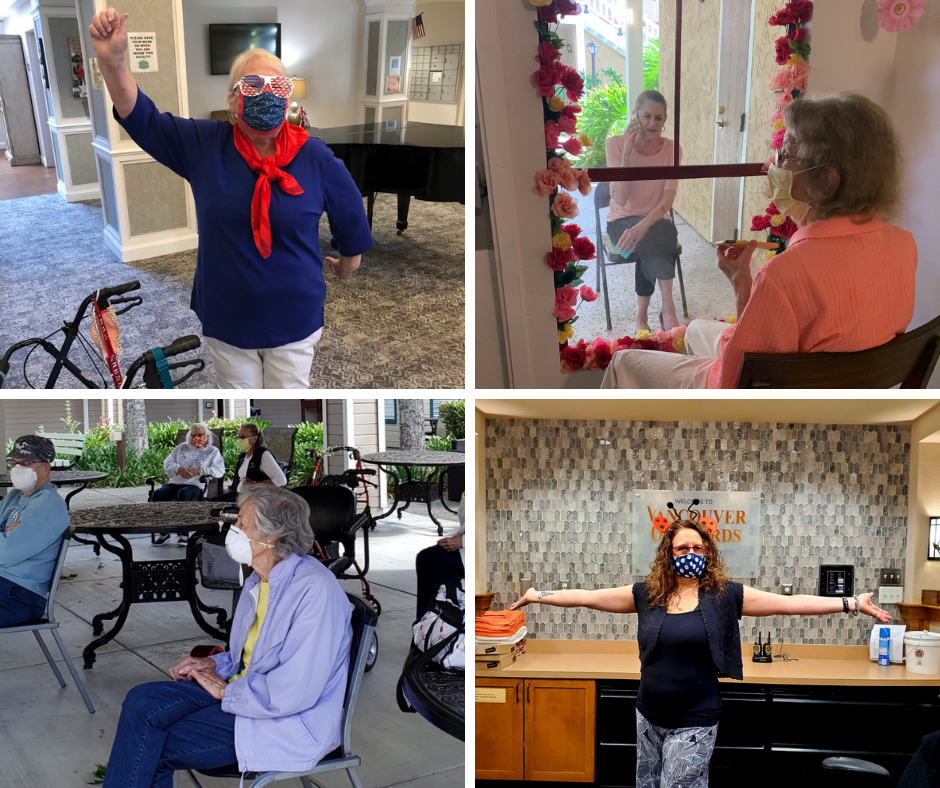 Read what some our residents and family of residents have to say about COVID-19 senior living operations at Cogir.
"Thank you and all of the staff for making everything so safe. It's one less worry during this time and I feel lucky to be able to talk to Mom from the parking lot when I drop off supplies! She stands in the sliding door and we say hi, wave and blow kisses. We're doing a FaceTime call tomorrow with my sons thanks to Tracey! My family really appreciates the hard work going on to keep them all safe! Thanks again!" – Laura L., daughter of resident at Cogir of North Bay
"Without exaggeration, when I get up in the morning, my first thought is how lucky I am to be in this shelter… Everyone is so nice to us, even when cranky old people are sometimes a bit difficult. While everybody on the staff deserves to be thanked, you deserve a special thanks. You are outstanding. Thanks, Werner." - Resident at Cogir of Rohnert