ABOUT COGIR
As part of a well-known name in Canadian real estate, COGIR Senior Living draws upon 20 years of residential and senior living management, as well as hospitality expertise. It is this combination of French-inspired je ne sais quoi and West Coast spirit that make COGIR Senior Living residences so indefinably unforgettable.
THE IMPORTANCE OF WALKING THE TALK
While many talk, the companies of COGIR walk the talk with heart and passion. COGIR Real Estate, Quebec's leader in real estate management, excels in providing customers with a performance to match its promises.
For over 20 years, close to 3,500 real estate leaders have worked to make a true difference by listening to customers and remaining at the forefront of the market. The result? COGIR Real Estate offers dynamic, innovative and customized services to every client.
COGIR Real Estate is a multi-disciplinary company that offers property management, asset management, property development and re-development, as well as a wide array of real estate consultancies.
THE ROOTS OF COGIR REAL ESTATE
Founded in 1995 by Serge G. Duguay, COGIR excels in real estate repositioning and increasing the value of properties under its management. Today Mr. Duguay remains active in the company, which has been led by his son, Mathieu Duguay, since he was named Partner in 2004.
COGIR has become known for multidisciplinary expertise in the real estate sector, with a constant eye on new investment opportunities that fit with client goals, including co-investing, if required. As a general contractor, COGIR also provide exclusive property development and construction services for management services clients.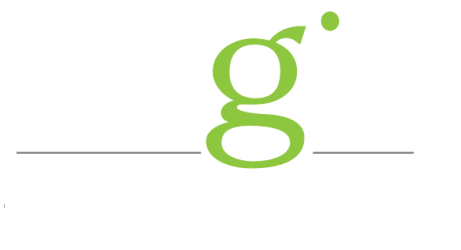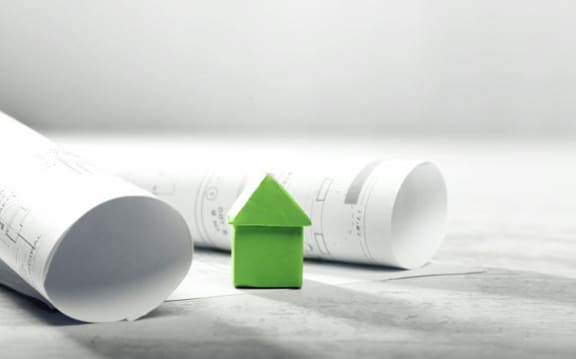 A SOLID TEAM OF EXPERTS
COGIR Real Estate employs approximately 3,800 real estate professionals who work tirelessly to provide the best customer service. The team manages more than 230 properties located in Quebec, Ontario and United States including more than 6 million square feet of residential, commercial, industrial and office sector real estate. Residential management includes over than 26,000 units located in Quebec, Ontario and United States, among these is a network of 52 private retirement homes. Extensive experience in hospitality is another key strength.
THE MISSION OF COGIR SENIOR LIVING
Like our parent company, operational performance is in our DNA. We are passionate about customer service—with a human commitment all, and especially towards seniors.
Humanize
In each of our actions, we think and live to serve the human with all the empathy that sets us apart.
Create
We have a Team responsibility to seek to innovate on a daily basis by bringing novelty and defying the status quo.
Go Beyond
Always do better than yesterday. The service is for a dynamic notion. By collaborating we are committed in the endless improvement of what we can achieve.
THE FOCUS OF COGIR MANAGEMENT USA
A subsidiary of COGIR Real Estate, COGIR Management USA operates 64 senior living communities across the country. You can find Cogir communities in Washington, California, Colorado, Arizona, Georgia, North Carolina, Maryland and Virginia.
OUR EXECUTIVE TEAM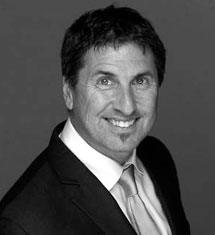 David Eskenazy
Chief Executive Officer Cogir Management USA
Mr. Eskenazy joined Cogir Management USA team as Chief Executive Officer in November 2021, having served as Cogir's Chairman of the Board since the start of 2020. David last served as President of Merrill Gardens, and previously was the Chief Financial Officer for Aegis Living. Prior to that, he spent 20 years with RC Hedreen Co., a Seattle based hotel development company, and for 16 years was a member of the board of directors for Outerwall (NASD: OUTR), parent company for Redbox and Coinstar, prior to its acquisition by Apollo. He currently serves as the Vice-Chair of the Board of Directors for the California Assisted Living Association.
Robert Laak
Chief Financial Officer
Robert has an over 25-year career in the real estate industry. He has held CFO or senior financial management positions with several large real estate companies, including Meritage Homes, Walton Development and Management, MCO Properties, Sun State Builders and Cordillera. He has financed nearly $3 billion of real estate development projects and joint ventures located throughout the southern United States.
Rob Leinbach
Executive Vice President Growth
Rob brings over 25 years of real estate and legal experience to Cogir. He was most recently a Principal and Co-Founder of Cadence Living. Prior to Cadence, he was the President and Chief Operating Officer for a Canadian-based real estate private equity group of companies, where he directed the growth of U.S. operations from 2007 to 2016.
Eric Gruber
Executive Vice President Real Estate Development & Facilities
Eric has over 30 years of senior housing and real estate development experience. From 1989 to 2001, he served as President and CFO of the Southwest Retirement Corporation in Scottsdale, AZ. At Southwest, Eric managed 150 employees and over 1,600 senior housing units in retirement communities from Texas to Arizona.
Kristine Schrudder
Executive Vice President Sales and Marketing
Kristine leads our sales and marketing teams, overseeing all aspects of the sales processes to ensure that our prospective residents and their loved ones feel welcomed into our communities and experience our teams' compassion, dedication, and drive to improve people's lives. Kristine works closely with our communities, creating partnerships and opportunities that leverage our market position as best-in-class.
Kristine was drawn to Cogir, inspired by the human focus, creativity, and excellency in operations. Prior to Cogir, she spent the last ten years at another family business, Merrill Gardens, where she set company records for occupancy and revenue growth, specializing in new developments.
Benoit Levesque
Executive Vice President Operation
Ben is a highly accomplished executive with multiple years of experience in the senior housing industry and real estate management. Benoit (Ben) is driven by the unrelenting pursuit of excellence, creativity, and outstanding customer experience. Ben is an expert in operations with a solid background in finance, technology, and Mergers & Acquisitions. He has led multiple successful acquisitions that supported the exponential growth of the operations of Cogir Senior Living in the US market. Ben has a proven track record of success in business development, turnaround of challenging operations and offers robust knowledge of current trends in gerontology care, state regulations and maximization of the operational efficiencies. Ben is also a part of the 40 for the Future advocacy group that is partnering with the American Senior Housing Association (ASHA) to make a real and lasting impact in the Senior Living industry.
Prior to joining COGIR, Ben was managing a major distribution portfolio for a worldwide manufacturer, Tarkett (OTCMKTS: TKFTF). He attended HEC Montréal and Cégep Régional de Lanaudière, where he studied business administration and management.
Tracy Colburn
Executive Vice President Operations
Tracy is a highly accomplished health care professional with over 20 years of experience in the senior living industry. Before joining Cogir, she held roles with Cadence, Atria Senior Living, Sierra Pointe Management, Brookdale and Encore Senior Living. Beginning her career as a caregiver and working her way up to head operations, Tracy has been involved with every aspect of senior housing. She has a proven record of success in business development, is adept at leading cross-functional teams and offers strong knowledge of current trends in gerontology care, state regulations and compliance standards for senior care facilities.
Dana Ferri
Executive Vice President Human Resource
Dana is a strategic HR leader with more than 15 years of progressive experience growing effective teams and developing adaptive HR frameworks across various industries. She is a collaborative partner and coach in shaping high-performing cultures with robust development programs and transforming HR organizations into cost effective strategic entities. Dana is particularly experienced in the areas of employee relations and leadership development. She believes in a strengths-based approach and has a passion for supporting employees in achieving their top potential.
Holly McMurray
Executive Vice President Care and Compliance
Holly has 20 years of senior living experience and has served in positions like Regional Director of Operations, Corporate Compliance Officer and Director of Licensing and Regulatory Compliance. She has also worked for Sunrise Senior Living, Integral Senior Living and Stonecrest Senior Living. Additionally, Holly is a Certified Dementia Practitioner and previously taught the Certified Assisted Living Director (CALD) training course for her state's chapter of the National Center for Assisted Living (NCAL). Holly has a Masters of Healthcare Administration and a Masters of Business Administration.
Anthony Monahan
Vice President Financial Planning and Analysis
Anthony leads the company's effort in budgeting, forecasting, special reporting, and operational analysis. This includes underwriting of new business ventures, as well as inward facing KIP analytics design to measure and improve operational efficiencies. Anthony has 10 years of experience in the industry, prior to joining Cogir he worked as the Investor Relations Manager and Analyst for Aegis Living underwriting new developments and acquisitions.